Today I have begun my Adventure to a small tear drop shaped tropical Island located in the middle of the Indian Ocean. I have felt drawn to this tiny island for as long as I can remember.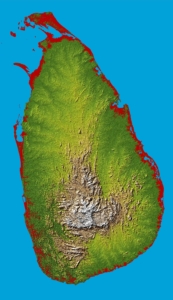 I clearly recall my last conversation with my grandfather Rex Toussaint. I was a 14 year old boy excitedly telling him that I was keen to get a motorbike. He then proceeded to tell me about his experiences as a young man in his home land of Ceylon. He told me of his time in the military. His job was to ride a motorcycle around Ceylon now known as Sri Lanka during WWII. I have vivid images of the scenery he described to me, and recall him passionately describing the windy dirt roads he navigated at all hours on his 1940's motorcycle and how he missed the freedom he felt. 
My Grandparents were descendants of the Dutch who made their way to Sri Lanka in 1658 where they ousted the Portuguese who had maintained power since the late 15th Century. The British seized the island in 1796 but by 1956 the Sinhalese people had regained control of their Island. This meant it was time for Toussaints to pack up and make their way towards the idilic land known as Australia.
I enjoyed traveling by bicycle through South America so I've decided to jam my bike in a cardboard box for another two wheeled adventure. I've learned a few things since my last trip and have managed to shed around 15kg of weight from the bike leaving me with just two panniers on the rear and a small bag on the front. 
I have given myself 30 days to explore Sri Lanka. Again my plan is very rough but I intend to head south from Colombo following the coastline around the island. I am looking forward to cycling through Kandy and the surrounding hill country rolling through tea, cinnamon and nutmeg plantations all while negotiating Elephants wandering all over the roads… well at least thats how I imagine it. 
I am feeling pretty excited and am hoping my bike arrives safe and sound along with me at the airport. I have about 38 hours of total travel time so I'm hoping the excitement wears off for a few hours so i can get a bit of sleep in there somewhere.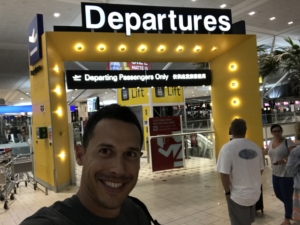 I arrive in Sri Lanka at 01:55am which isn't ideal but should give me a good opportunity to hit the streets without too much traffic for my short ride to my first night accommodation in the pearl of the ocean.