I woke up early. Excited that this would be my last day, and I would finally arrive at Arica. I wondered if it would be as I imagined in my head… probably not as everywhere I had ended up at so far was almost completely different to how I imagined.
As I packed my bike I was getting pretty excited thinking about all the down hill I had to look forward to, the warm air I would finally arrive in, and being able to breathe normally again. I tried to block out the fact that I couldn't access any money… surely that will sort itself out!
To get out of the town was about 5km of up hill… and some seriously steep up hill at that! Knowing that I got to descend nearly 4000m today motivated me to push on. I finally reached the top, had a banana and prepared myself for some down hill fun. I started getting some good speed up and then found myself climbing again.
This wasn't how I had planned today to be… I just wanted to spend the day rolling down a big hill all the way to the beach. This up, down, up, down continued for probably the next hour or two and I didn't seem to be getting any lower. Finally a section arrived where there were no more up hills.
I was surrounded by enormous hills which looked like sand dunes, some sections had eroded onto the road. There was close to no traffic on the road which allowed me to lean into each corner using the whole road. It wasn't long before the wind picked up and I again found myself heading into another heavy headwind which was getting stronger and stronger, at least it was all down hill from here. I kept looking at my altitude watching it go down and getting excited as I got wafts of warm air, something I hadn't felt in a long time!
As I got to around 2000m I stopped to chat to a solo female Swiss Cyclist who had started In Arica the day before. She was doing it tough heading up hill (at least she had a heavy tail wind).
I got to a windy section which lead me to down to a green valley with farmers working in the fields. The smell of the green plants was very overpowering having seen not much besides dirt and rocks for such a long time. In the valley the headwind seemed to get stronger and stronger making me push hard even though I was traveling down hill. 
As I changed gears my chain came off getting wedged behind the crank. I was forced to stop and fix it but to my shock I found the chain was completely twisted at 90 degrees.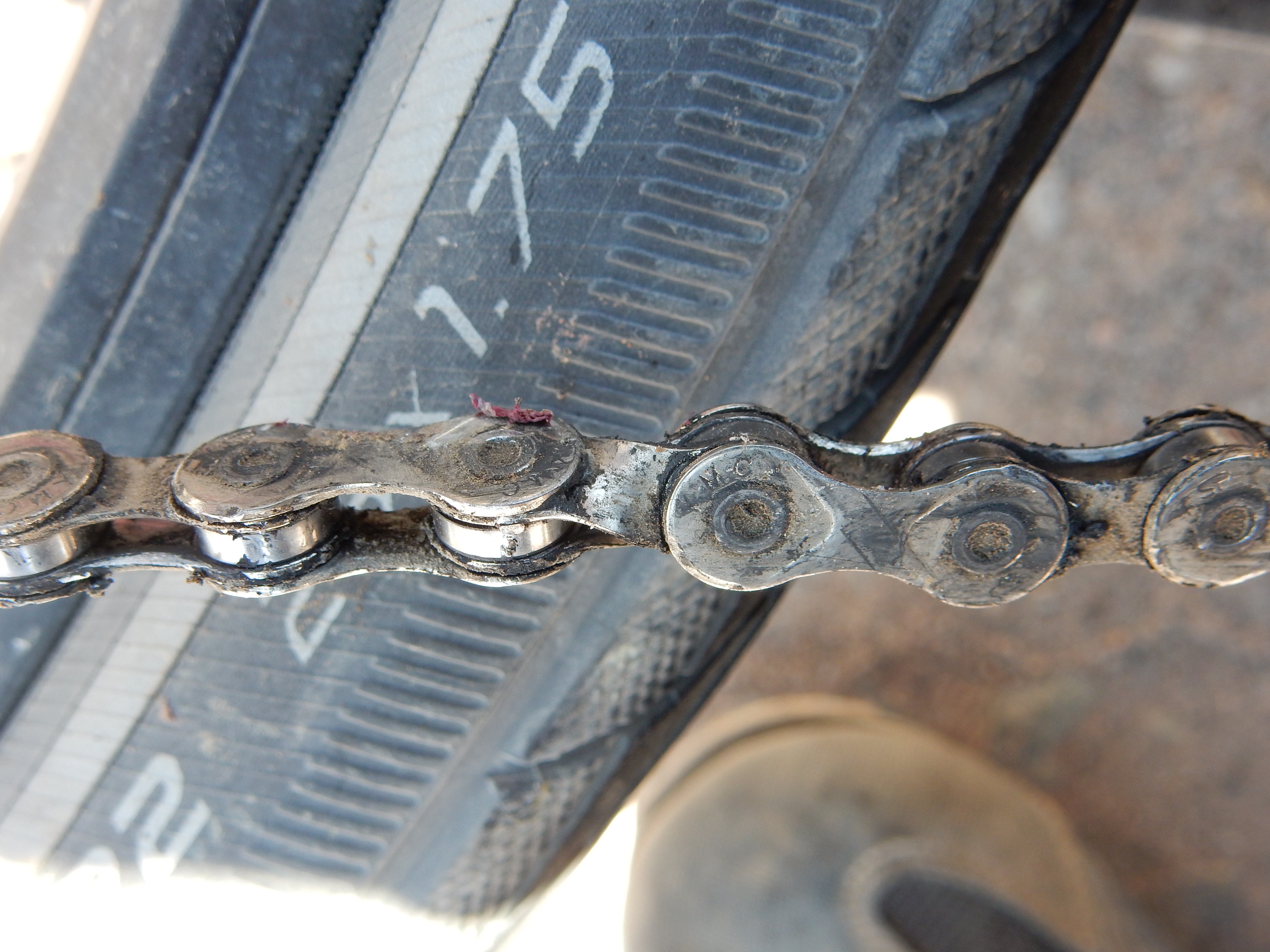 Fortunately I had the tools with me to fix it. A 5 minute job took me about 45 minutes as It was a learning experience for me never having removed links from a chain before.
Eventually the bike was like a bought one again and I was off to finish the remaining 30km to the beach.
A quick stop for some much needed food at a funky little restaurant and I was on the final downhill leg. 
It was a great feeling rolling into town after a fairly eventful journey to get there! I was enjoying the fresh sea breeze coming off the water, and looking forward to a nice rest by the beach before returning to Australia.
I made it!
Stats for the day:
Distance – 140.4km
Av. speed – 20km/h
Max speed – 67.62km/h
Elevation loss – 4468m
Av HR – 102bpm
Max HR – 146bpm