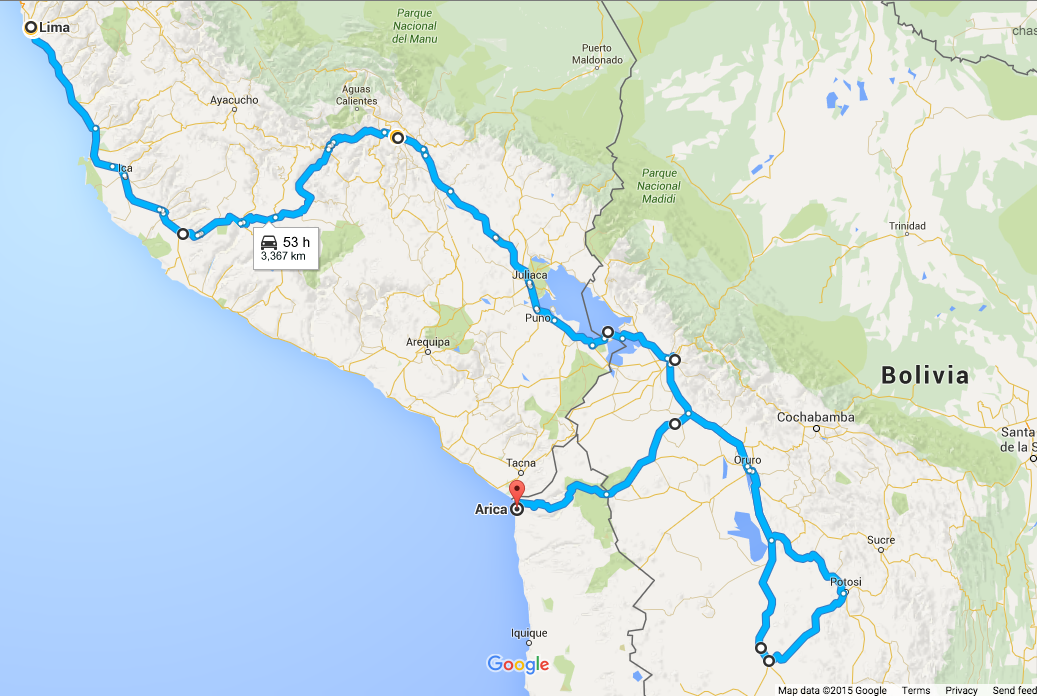 Ive had an amazing adventure over the past 10 weeks. 
I have seen and experienced the world in a very different way and will find it very difficult to take things for granted after seeing the way others live and to a lesser extent living a very simple life from the saddle of a bike. 
I've put myself in uncomfortable situations forcing myself to make decisions such as sleeping in an abandoned house at 4500m altitude surrounded by volcanoes, and spending two days ascending to over 4000m in altitude.
I've camped on the altiplano surrounded by Lamas. I have woken up to an ice covered tent, spent time in hospital with a spider bite on my arse, seen snow for the first time (as it was thrown at me in the form of a snow ball!). I have swum with turtles, seen condors circle above me, seen one of the wonders of the world, cycled across salt flats seeing nothing but salt in all directions. I have somehow survived through 3 countries where I speak none of their language. I've eaten things I still have no idea what it was. Trekked across tracks created 5000 years ago by the ancient Incas, ridden across deserts, been chased by probably nearly 100 angry dogs, and ridden the worlds most dangerous road. Ive met some of the coolest, and most interesting people, and found the local people in general to be extraordinarily helpful. I've struggled for oxygen while climbing to heights of 4678m in the freezing temperatures and in the same day sweated my arse off descending though the jungles of Bolivia. My bike has endured some very rough terrain, and I've passed thousands of memorials from busses going over the edges of numerous cliffs.
It has been a real eye opener and an experience I will never forget! I am a little sad to be leaving but more excited to be heading home to appreciate all the simple things we take for granted every day like (like having a good coffee).
I want to thank everyone who has followed my adventure through my blog, Facebook, and Instagram! I have been overwhelmed by all the feedback and comments I have received along the way which has made the journey that much more special.
I'm pretty excited to be heading home and I'm looking forward to catching up with all of you soon!
Stats:
Total Bike Distance – 2709km
Total meters ascent – 26,063.18m (bottom to top of Everest 5 times)
Total countries – 3