Today started with breakfast on the deck overlooking the the water in Pucasana. 
I left just after 7am and hit the old Americana Expressway again Today I felt a lot more comfortable on the roads. I think I am starting to understand how the road system works a bit better now although I feel a bit left out being the only one not being able to beep my horn at everyone I pass! The temperature was perfect and again complete cloud cover… don't think I've seen blue sky since I arrived! The wind was behind me and even riding up hills seemed easy today! I was probably averaging around 23km/h today although I kept stopping to look at the amazing beaches I was passing. 
Most of the landscape today was made up of enormous dirty looking rubbley sand dunes as far as the eye could see. These dunes disappeared into cloud cover as they stretched to the East. It is probably a good thing I couldn't see what was behind it, and I'm sure I will get a close up personal look when I start heading in that direction towards Cusco.
I was on a good run with the tail wind and I was reluctant to stop, but I forced myself at a little roadside restaurant. Again there was no English whatsoever so a quick Chicken dance by me quickly resulted in a chicken, rice, and potato dish. I don't know if It was because I was so hungry but it was the tastiest meal ever!!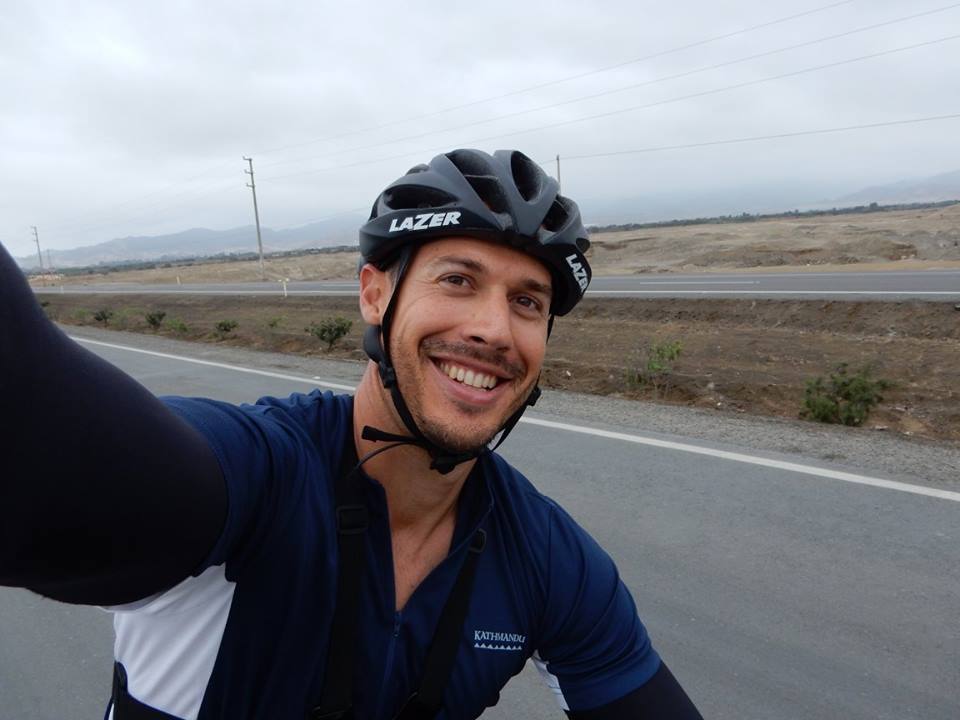 Back on the road, It continued undulating however the tail wind was so good I barely noticed! 
I eventually arrived in the small Surfing town of Cerro Azul. I am still struggling with the whole Driving on the right hand side of the road thing and find myself naturally riding veering to the left on small roads. I still continue to get a quick shock when i see the person in the front right of the car with there feet out the window reading a newspaper or sleeping as they drive.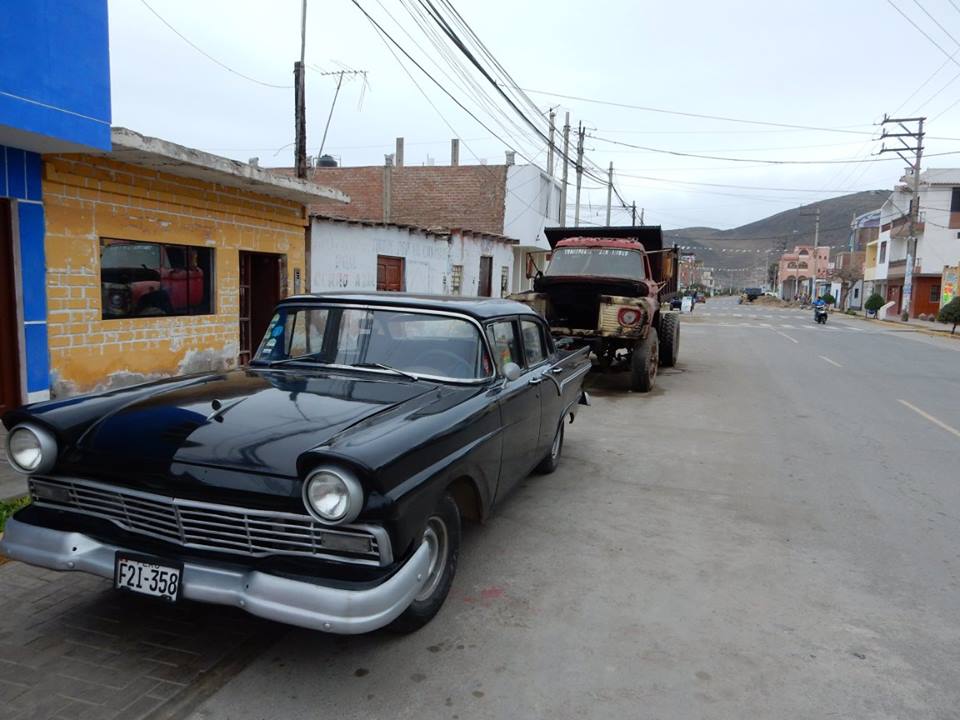 I eventually found a nice little Hostel by the beach, and headed down to the local restaurants for some more fresh seafood. The food was amazing overlooking the beach and the many stray dogs.
Todays stats:
Distance – 86.47Km
Total Time – 6h 23m
Av speed (stops included) – 13.8km/h
Max Speed – 44.7Km/h