Yesterday morning I left my Hostel and headed out into the street to start the day with some street food. I had a few egg, spam, and chip burgers and a few bananas and I was off. I had a 100km descent through the valley along the river followed by a 14km ascent to finish the day in the largest town in this section, Abancay. Sounded like a pretty easy day on paper. It was a beautiful ride through the valley and at times I felt like a passenger just rolling along watching the locals do their thing, animals stare back at me, and river pass me by.
The river crossed sides several times as I rolled over bridges and small towns. I stopped at a little restaurant for some Tea and continued down the river eating bananas and other fruit I found along the way. For the first 2 hours I was averaging about 30km/h with limited peddling which was an amazing change from the 100% work of riding up hills and traveling at 6-7km/h. Life was good and I was really enjoying the ride as I passed towering mountains on either side.
As the day went on, The wind started to pick up and with about 15km of down hill left to ride before the ascent, the wind got so strong I found myself peddling hard in my granny gear with head down doing sometimes 8km/h, and this was down hill. I kept thinking that there must be something wrong with my bike but it was the wind! it didn't matter which way the road turned, it remained a perfect headwind because I was in this valley! It was so strong at times I was getting blown to the side of the road while doing around 12km/h.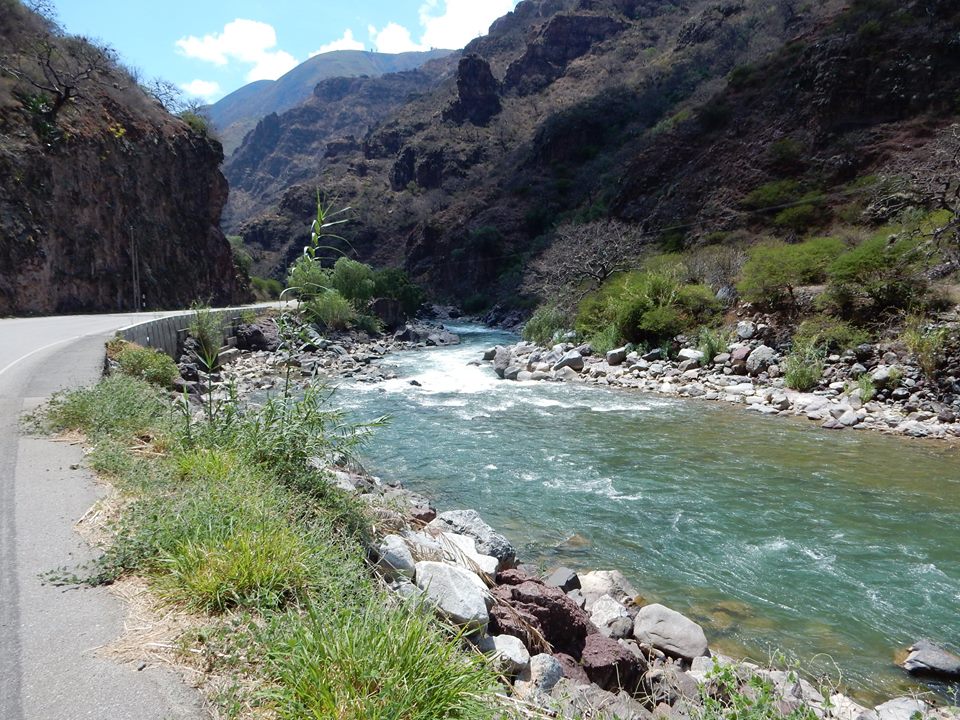 Eventually I found a little restaurant at the bottom of the decent. I stopped for some Fish and rice and began the ascent. The road was fairly steep but as luck would have it the road switched back and I was able to cruise up the hill with a nice tail wind behind me. I unconciously increased the pace a few times when some rather aggressive dogs decided I was too close to there house but fortunately survived unscathed! 
I rode through the town of Abancay for a few kms before finding a Hostel. 
I decided to stay here an extra night to give myself a rest.
Abancay is set into a mountain and the view from anywhere in the town is of towering surrounding mountains in all directions.
I explored some of the markets here and have been trying some different foods. 
I think i might be able to push out a few big days on the road and get to Cusco in 2 days. Ill see how I go cause theres still a few decent hills to concur yet.